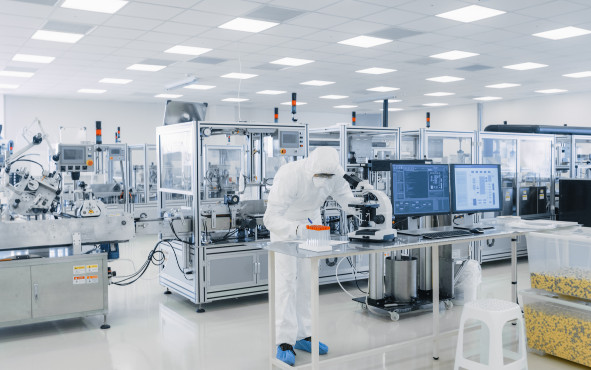 Image
34
Image
18
PHD STUDENTS
INVOLVED IN RESEARCHS
Image
40
PUBLICATIONS
INDEXED PUBLICATIONS
Image
16
CO PUBLICATIONS
OF SCIENTIFIC ARTICLES
Image
10
JOINT RESEARCH
PROJECTS IN PROGRESS
Image
9
CO-SUPERVISED PHD
UBX - UPV/EHU
Image
4
international PHD
UBX - UPV/EHU
Image
2
POST DOC
PARTICIPATING IN PROJECTS
Description
The general theme of the LTC refers to the impact of eco-design of components and structures and sustainable processes on the in-service behavior of ecocomponents.
The new problems introduced by these processes (extreme thermo-mechanical stress conditions and/or extreme cycles of temperature and change of state of the material…) generate gradients of metallurgical and mechanical properties. Predicting these property gradients is an indispensable prerequisite for studying the in-service behavior of the materials, both from a mechanical (fatigue) and chemical (corrosion) point of view.
The LTC project consists of associating the set of scientific skills (physics of processes and material behavior) and techniques (industrialization and design) to provide the tools that allow greater use of sustainable processes, guaranteeing the quality of the products from the point of view of in-service behavior.
The LTC naturally revolves around three main axes to develop the theme described above:
1.- Sustainable and ecological design of components or structures which will be manufactured by sustainable processes:
Our goal is to develop methods and tools that provide relevant and reliable information early in product development and to take a proactive approach to environmental impacts. In addition, this evaluation must be dynamic to exchange at each key stage of development (conceptual analysis, pre-design, detailed design, industrialization), and be enriched during product development.
2.- Models and processes for Sustainable Manufacturing:
The objectives are to solve scientific problems associated with the (i) development of constitutive models based on the physics of materials; (ii) tribology in the material/tool contact zone, taking into account the presence or absence of a third body; (iii) development of simulation tools for fast and accurate modeling of sustainable processes (cryo-machining, FSW, magnetic pulse processes, additive manufacturing...).
3.- In-service behavior of components or structures with strong property gradients.
Our contribution concerns the development of techniques or procedures for the characterization of these gradients. The selected manufacturing processes induce complex microstructure gradients that require experimental means and strategies adapted to the different characterization scales.
Coordinators
PI from Basque country
Franck Andrés GIROT MATA
IKERBASQUE CHAIR
Faculty of Engineering of Bilbao Mechanical Engineering Dpt.
PI from Bordeaux
Jean-Christophe BATSALE
Professor / Director of the Institute of Mechanics and Engineering of Bordeaux
Research group
High performance manufacturing
Analysis and Mechanical Design
Computational Mechanics COMPMECH
Participating centers
Image

University of the Basque Country UPV/EHU
Image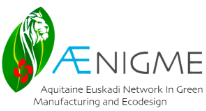 Aquitaine Euskadi Network in Green Manufacturing and Ecodesign
Image

Arts et Métiers Science & Technology
Image

National Polytechnic Institute of Bordeaux INPB
Image

Institute of Mechanics and Engineering of Bordeaux
People
University of the Basque Country UPV/EHU Faculty of Engineering of Bilbao
University of Bordeaux UBX Institute of Mechanics and Engineering of Bordeaux
Arts et Métiers Science & Technology ENSAM Institute of Mechanics and Engineering of Bordeaux
National Polytechnic Institute of Bordeaux INPB
Equipment
Shared Equipment /Infrastructures
Machining Platform including cryogenic machining
Advanced Machining Techniques Platform
Grinding Platform
Additive Manufacturing Platform
Computational Platform including GranOO Platform and CAD/CAM facilities
Mechanical testing platform
Durability Platform
Characterization of microstructures
Contact
LTC coordinators
Franck Andrés GIROT MATA
email: frank.girot@ehu.eus
Jean-Christophe BATSALE
email: jean-christophe.batsale@u-bordeaux.fr