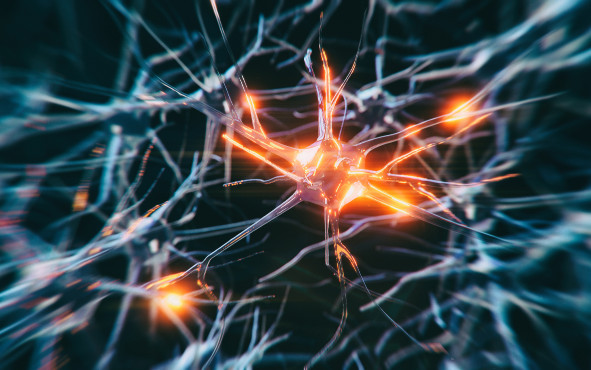 Image
20
Image
8
PHD STUDENTS
INVOLVED IN RESEARCH
Image
8
PUBLICATIONS
INDEXED PUBLICATIONS
Image
7
CO PUBLICATIONS
OF SCIENTIFIC ARTICLES
Image
3
JOINT RESEARCH
PROJECTS IN PROGRESS
Image
2
CO-SUPERVISED PHD
UBX - UPV/EHU
Image
14
PARTICIPATION IN CONFERENCES
UBX - UPV/EHU
Image
1
POST DOC
PARTICIPATING IN PROJECTS
Description
The LTC CoMorPD emerges the consolidation of a long-lasting and fruitful collaboration between two laboratories with an extensive scientific career in the research field of Parkinson's disease (PD).
This LTC encompasses a scientific but also an academic objective. From the scientific point of view, we will study the non-motor complications in PD, focusing on the interaction between limbic nuclei and basal ganglia at the aetiology and therapeutic levels.
The LTC CoMorPD aims at (1) identifying the causes of the disease, (2) evaluating the impact on the neuronal circuit communication and (3) providing proof of concept for improving the therapeutics.
This approach will gather the expertise from both laboratories, which represents a perfect fit due to their scientific and methodological complementarities. In addition to the scientific question, this LTC will also contribute to the generation of a dynamic network between both universities to favour the mobility of students and researchers and the participation in academic activities as teaching.
The LTC CoMorPD has also the ambition to foster collaborations with clinicians and industrial partners to identify biomarkers and propose early diagnostic of PD.
Coordinators
University of the Basque Country (UPV/EHU), Neuropharmacology
Cristina, Miguelez
University of Bordeaux, Team Dopamine & Neuronal Assemblies
Jérôme, Baufreton
Research lines
Dopamine & Neuronal Assemblies
Study the role of dopamine on cellular excitability and synaptic plasticity
Caracterized synaptic and circiuts alterations in animal models of Parkinson's desease
Neuropharmacology
Study of the involvement of monoaminergic systems in the pathophysiology of Parkinson's disease
Identification of biological biomarkers in the early phases of Parkinson's disease
Development of neuroprotective-neuroregenerating strategies in Parkinson's disease
People
University of the Basque Country (UPV/EHU)
University of Bordeaux
Institut des Maladies Neurodégénératives (IMN)
Infrastructures
Ex vivo patch-clamp rigs; In vivo electrophysiology rigs; Fiberphotometry; Motor and non-motor behavioral test (anxiety, pain, depressive-like behaviour, motor impairment,…), histology platform
Contact
LTC coordinators
Jérôme Baufreton
Institut des Maladies Neurodegeneratives - CBNA 3eme etage,
146 Rue Leo Saignat 33076 Bordeaux Cedex
email: jerome.baufreton@u-bordeaux.fr
Cristina Miguelez
Department of Pharmacology. Faculty of Medicine and Nursing, UPV/EHU.
Barrio Sarriena sn, 48940 Leioa, Bizkaia.
email: cristina.miguelez@ehu.eus