Incubator /
Participation of BioMINT LTC incubator to the 8th Euroregional Bio-Health encounter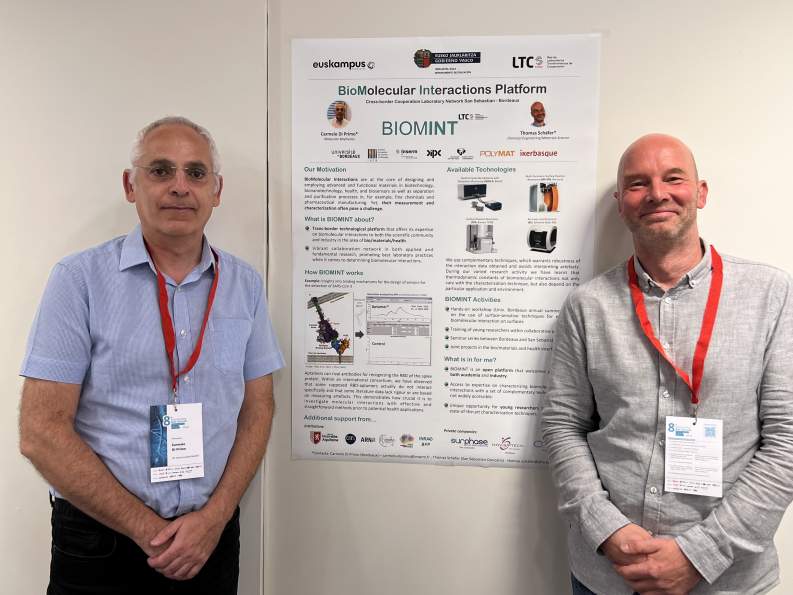 Carmelo Di Primo (UB, INSERM) and Thomas Schafer (UPV/EHU), PIs of the LTC incubator BioMINT, had the great opportunity to showcase their project related to health sector during the 8th Euroregional Bio-Health encounter (8RNAEN) in Pamplona past October. They established promising connections with other researchers, the Health entities of Nouvelle-Aquitaine Euskadi Navarre and Investors.
This event organized by the Basque Health cluster, Allis Allis-Na, the Navarra Health Cluster , EEN-UNAV and CEIN and supported by Gobierno de Navarra and the Euroregion Nouvelle-Aquitaine Euskadi Navarre aims at disseminating science and fostering contact between researchers, the Health entities and Investors especially through B2B sessions. 
Otras noticias de interés...