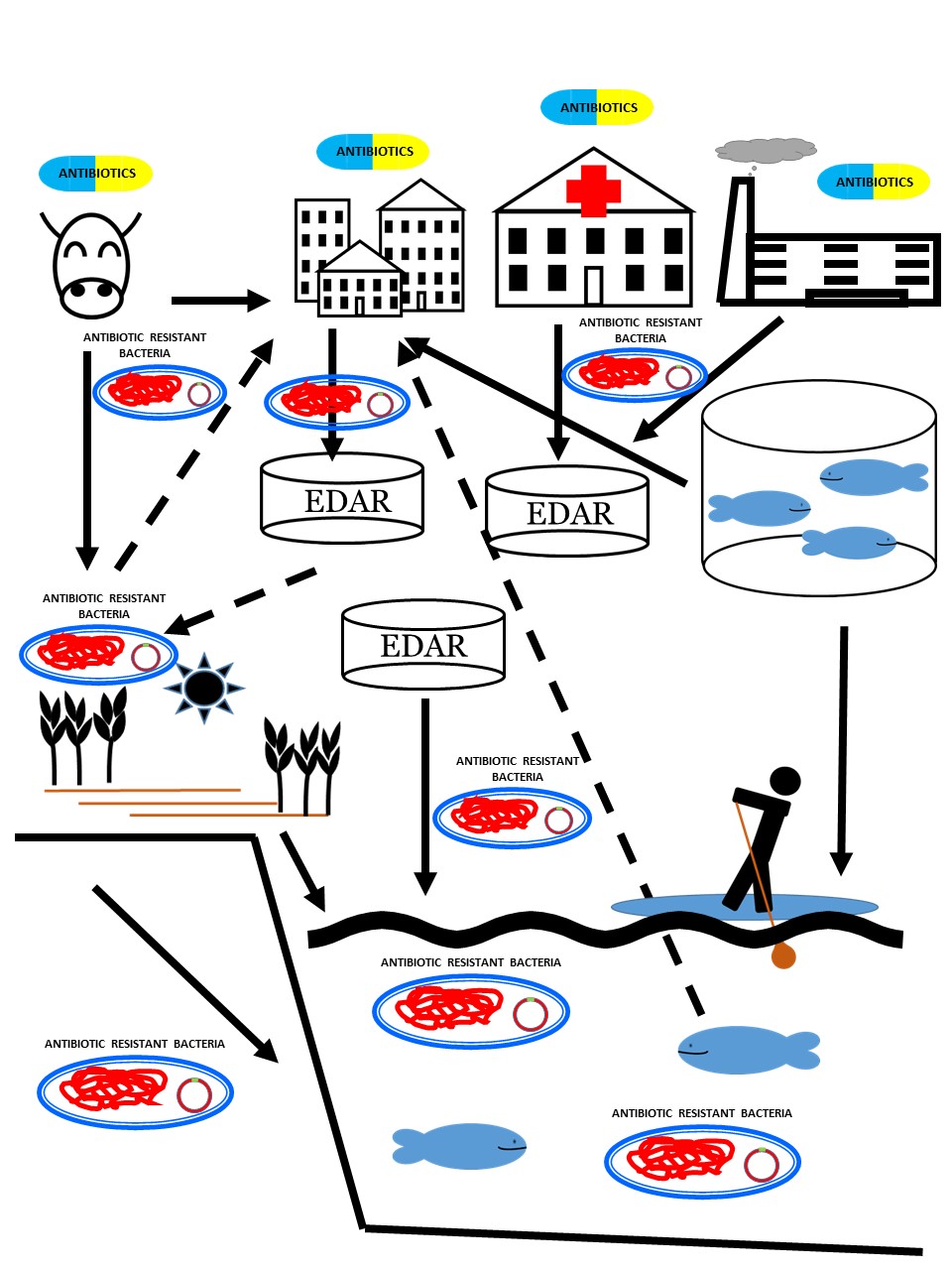 Description
Antibiotic resistance represents one of the greatest threats to global health, jeopardizing all advances in modern medicine.
But, although the most dramatic consequences are suffered in the hospital environment, the World Health Organization highlights the contribution of the environment and the presence of pollutants in it as one of the major factors to the aggravation of this problem. The solution therefore requires an approach to surveillance and action aligned with the principles of the "One Health" vision, where the problem of antibiotic resistance is tackled at several levels: human, animal, food and environment.
The main objective of EAR is to create a multidisciplinary network of reserach groups investigating the problem of antibiotic resistance from different perspectives and scientific disciplines in order to find solutions to this global health problem. In addition, we are interested in training PhD students and postdocs who will be the next generation of scientist to carry on with this mission. Finally, we aspire to involve the public with outreach activities because without their help it is essential.
Coordinators
UPV / EHU
Itziar ALKORTA CALVO
Teacher and researcher in Biochemistry and Molecular Biology Department and IP of research group of the Basque University System
Interdisciplinary approach to combat antibiotic resistance using molecular, structural and nanotechnological strategies (INTER-RA)
UPV/EHU
Nestor ETXEBARRIA
Professor in Analytical Chemistry at the Dept of Analytical Chemistry of the UPV/EHU, and member of the IBeA Research Group
Université de Bordeaux - CNRS
Hélène BUDZINSKI
CNRS research director (Laboratory of Physico- and Toxico-Chemistry of the environment)
Participating centers